Ah, the sandwich press: a perfect kitchen appliance for preparing almost every breakfast option you can think of. Yeah, while this little stroke of genius does prepare your basic sandwiches, it can do a whole lot more if you're willing to be creative.
With that in mind, if you're just as crazy about your sandwich press as I am, then I'm confident you'll love these delicious sandwich press ideas that you can easily make in any style or brand of a sandwich press.
1. Fish
Remember, this is not a delicacy you want to prepare while at work, unless everyone in your office enjoys the smell of fish markets. But if you'll be giving the delicacy a try at home, then it will be perfect. I personally use thick fillets of salmon.
I usually place them on the sandwich press' hot plates, and in just more than four minutes, the result is always amazing – crispy and golden on the outside but pink and tender in the middle. Why don't you give it a try, and let me know what you think?
2. Steak
I don't recommend that you cook this in the office as well since its smell is extremely strong and not all people appreciate its aroma. Anyway, the fact you can use a sandwich press to cook a steak into perfection in mere minutes is pretty amazing.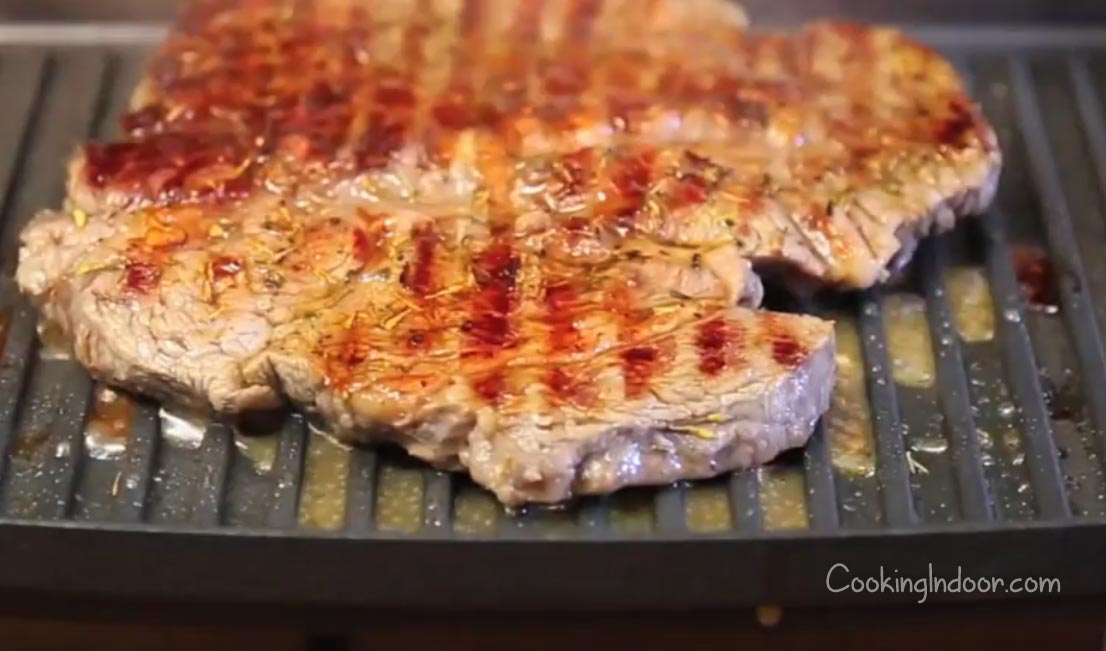 What's more? Thanks to your appliance's nonstick surface, you won't need any sort of oil to prepare the meat. Just your few slices of steak, a sandwich press, and some minutes. Yippee.
3. Grilled Halloumi
If you think that the salad you've been preparing looks boring, then halloumi could be the answer you're looking for – especially considering that this delicacy will take approximately three minutes to prepare. Simply slice up your halloumi, bang it on a sandwich press (remember not to use any oil), and cook it to golden perfection.
4. Fried Bacon
I won't lie to you; I had no idea either that you can use a sandwich press to perfectly cook bacon in two and a half minutes. I'm not kidding. All you will need to prepare this life-changing delicacy is some tender bacon and…… that's all.

You won't need any oil. Just your sandwich press, bacon, and 2.5 minutes. Feel free to combine this delicacy with fried eggs (later in the post) for even better results.
5. Grilled Veggies
If like me, you love roasted or grilled veggies but cannot be stuffed (or you do not have the time) to prepare it, you can simply throw your favorite veggies on a hot sandwich press and have tasty grilled veggies in less than three minutes. THREE MINUTES.
I used zucchini and eggplant, but you can feel free to cook onions, tomatoes, or even thinly sliced sweet potatoes.
6. Fried Eggs
Remember I promised we'll look at how you can fry eggs using your sandwich press, here is the guide. This delicacy will also come in handy if you do not know what you're going to top your avocado toast with.
All you need to do is fry up 1 or 2 eggs with perfectly runny yolks because it is not only possible but faster than using your fry pan. If you're one of those who love their eggs over easy, feel free to flip them carefully halfway.
7. Caramelized Banana
This snack is hands down the best accompaniment on top of porridge or peanut butter toast (both of which you can quickly make at work BTW.) I was honestly skeptical at first, but the banana slices that I had topped with coconut sugar started to caramelize in less than two minutes and became sticky, sweet, and gooey.
That sounds like success to me.
8. Grill Chicken Breasts
It will only take you around five minutes to cook 1.5-inch thick chicken breasts. Just make sure that you brush the slices with oil if you are not going to marinate them before placing them inside the press. Feel free to customize the recipe as you like it.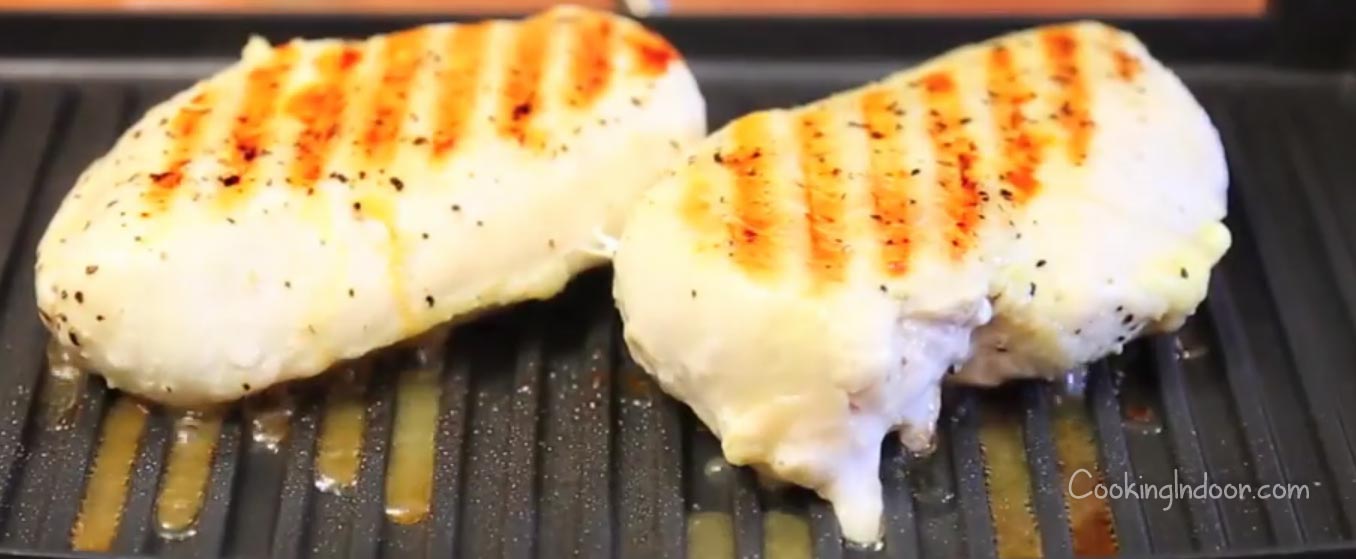 9. Omelets
Do you own the type of sandwich press that retails with edges such that your slices are supposed to fit in perfectly for toasting? If that's the case, then you have the perfect sandwich press model for making omelets. Personally, I prefer serving triangular egg omelets filled with veggies.
10. Vanilla Sandwiches
Do you love the idea of preparing sandwich press cakes, but you love some sweetness and would prefer recipes that have a little amount of extra flavor over the regular sweetness of normal cakes? Then I think you should try preparing some delicious fragrant vanilla cake recipes using your masterpiece.
11. Sandwich Press Hash Browns
Are you a huge lover of breakfasts and are willing to go above and beyond to make yourself hearty plates of hash browns, bacon, and eggs even if you do not own a toaster oven or range oven right now? If that sounds like you, then I have a feeling that you are going to love preparing this convenient breakfast prep. You can make shredded potato hash browns on your sandwich press' hot surface.
12. Sandwich Press Ice Cream Cones
Let me ask. Have you ever gone into one of those delightful ice cream shops and found them making their own, customized waffle cones using a sandwich press? Better yet, did you feel the delicious aroma of warm sugar that was filling the air?
Well, the good news is, if you do not own a waffle maker back at home, you can still make your own mouthwatering ice cream cones using a sandwich press. Here is a straightforward guide about it.
Conclusion
There you have it, my detailed guide on sandwich press ideas that will revolutionize your kitchen space. if you have more ideas you think I'll love, do not hesitate to leave a comment below. And for those who have been impressed by these ideas and would like to try them but don't have a sandwich press, then here is a detailed review I created recently.
Sandwich makers are the bloody best.