When you are at a store shopping around for your next best toaster oven, one of the best and easiest things you can do is start by narrowing down your choices according to brands you would most prefer.
Ask yourself which brands are the best in all areas? Which ones offer the best modern features? Which ones have the most aesthetic designs? Which ones focus on simplicity? And sometimes even which ones are easier to repair or find replacements in case your tool malfunctions?
I know that these questions have stressed you out already. But worry not, I have created a detailed enumeration of the most famous and renowned toaster oven brands out there today. All you need to do now is go through the list and choose that one you think best stands for what you believe in when it comes to designing toaster ovens.
Better yet, all these toaster oven brands are available on Amazon.
Without further ado, let us jump to the most essential section of the post.
Cuisinart

I presume it was pretty obvious that Cuisinart would be one of the top three toaster oven brands I would list in this enumeration. The company has established a pretty strong name for itself in the realm of kitchen appliances and its best known for incorporating affordability, practicality, and the latest technology into all their appliances.
Better yet, this brand is an American company and a proud subsidiary of Conair Corporation.
Another impressive fact about Cuisinart's toaster ovens is the fact they are suitable for use in both commercial as well as domestic settings, which is a hard combination to come by in the realm of toaster ovens.
Breville

If you are ever in a shop and hear someone saying, "I will only take the Breville model!", then there is a high chance that the individual is Australian. In the "Land Down Under," the term Breville is synonymous with all kitchen appliance, the same way Americans mention Kleenex whenever they want a tissue.
Better yet, one of the most popular brands among users is still Breville all around the world.
But in the world of toaster ovens, the company is also known for designing stylish retro products that are guaranteed to complement any kitchen interior décor. Over the last couple of years, the company's team of engineers and designers has also been trying to include cutting edge technology into all of their new releases.
Black & Decker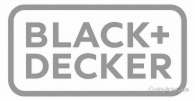 If you are in the United States and a big fan of upgrading your kitchen appliances regularly, then you must've either acquired a Black & Decker appliance in the past or seen one on the shelves that stole your heart.
Better yet, this company is not only respected in the toaster ovens industry but also an astounding American Manufacturer of tech-based fastening systems, home improvement products, hardware, power tools, and accessories.
The fact they're trying to dominate every industry bit by bit is not surprising considering they have been around for more than a century.
That said, if you want a sturdy and durable toaster that is guaranteed to serve you and your household for years, then look no further than a Black & Decker toaster oven.
KitchenAid

The story behind KitchenAid's founding as a brand is quite impressive. It was back in 1919 (a century ago) that a brilliant Ohio engineer named Mr. Herbert Johnson invented an astounding kitchen appliance that was destined to revolutionize how cooking experts operated in the kitchen.
This product was the H5, which was the household's 1st eggbeater. While checking and testing out the appliance, one of Johnson's company director's wife unintentionally invented the brand name KitchenAid when she shouted "I do not care what you guys decide to call this invention. It is the best Kitchen Aid I have ever come across". On that day, this hard to beat brand was born.
And since then, the company's scientists and designers have never stopped improving and inventing new innovative solutions that can improve the lives of cooks and gourmets all around the world. So, if you're in the market for a toaster oven with state-of-the-art abilities, then you should probably start with Cuisinart or KitchenAid models.
WestBend

This brand is a major manufacturer of high-quality stainless-steel cookware, water purification systems, and small electrical appliances. Besides toaster ovens, some of the company's other appliances include electronic timers, beverage makers, corn poppers, woks, slow cookers, electric skillets, toasters, and even egg makers.
When it comes to toaster ovens solely, the company is best known for designing their products using high-quality materials and heating elements so the tool can keep serving you for years.
(Proctor Silex &) Hamilton Beach

This brand is 100 percent in the business of designing, marketing, and distributing the most affordable electric kitchen appliances, and their detailed portfolio includes toaster ovens, hot pots, can openers, deep fryers, ice cream makers, toasters, mixers, food processors, coffee makers, kettles, slow cookers, and even blenders.
In addition to that, this company is well known for inventing, arguably, many firsts, some of them including the first adjustable automatic iron as well as one of the first electric glass coffeemakers.
If that tells you anything, it is that the company is all about innovation and ensuring that all their new products bring expert cooks around the world a step closer to 100 percent automation in the kitchen.
So, if you want a toaster oven that uses state-of-the-art functions, this is the brand for you.
For those who didn't know, Proctor Silex is a subsidiary of Hamilton Beach since 1990 and they form one of the largest manufactures of small kitchen appliances in the United States.
Smeg

Smeg is an Italian home appliance company with a good reputation when it comes to style and design. This comes as no surprise as the company has been voted as one of the companies with appliances that boast the most iconic and effective designs since the 1970s.
Another thing I love about this brand is the fact that most of their toaster ovens retail in different colors in order to allow you to acquire one as a present for a loved one in your life.
Gourmia

With its headquarters in Brooklyn, New York, this company is passionate about everything in the realm of cooking.
And with their decades of experience in the small appliances' arena, the brand's founders understand that expert chefs from around the world are trying to find easy to use, reliable, and dependable tool that will make their lives easier, which is exactly what this company offers.