If you are a home chef or perhaps just the short-order cook in your hungry family, then I presume you're well versed in the advantages and disadvantages of small appliances. Juicers, stand mixers, microwaves, air fryers, instant pots, crock pots – they are all useful and fun for what they can do, right?
Well, yes. But if you are really looking for the best kitchen workhorse, I recommend that you check out the best modern toaster ovens. Quickly cook, easy to use, and perfect in size, the toaster oven is arguably the one kitchen appliance that no household should live without.
Better yet, these units, beloved by mothers around the world for years, are better today than they've ever been. And thanks to revolutionary features such as the convection cooking technology and a wide array of preset settings like pizza, warm, broil, and bake, we can use toaster ovens to make pretty much any meal for the day. They also use minimal energy compared to traditional ovens and will not heat up the kitchen when used to make lasagna.
Now that you know a wide array of benefits by choosing a toaster oven, let's look at how you can pick the one that best suits your needs. Let's see how to choose the best toaster oven.
I've been reviewing kitchen appliances for almost a decade now, and over that time, features I've seen most people look for while searching for their next toaster ovens include:
Consistency
Ease of use and cleaning
Power and sturdiness
Durability
Versatility
Convection setting
Heating elements of the highest quality
Cool to the touch exterior surfaces for safety purposes
While all these features are what we should strive for when looking for an oven we want to introduce our families, we forget that most brands have the ability to lie if they want to on websites like Amazon; and this is where learning about the best brands come into play.
When a manufacturer that has been in the realm of kitchen appliances for centuries says that they deliver a sturdy and durable toaster oven, they're more likely to be telling the truth because they have a reputation to uphold. But a company that has been around for a short while, not so much.
With that in mind, the first thing I urge my readers to consider when picking a kitchen appliance (not just toaster ovens) is to classify them by brands. Once you've made a shortlist of brands you think can best meet your needs and requirements, you can use the guide to learn how to shop for great appliances on Amazon.
Now, to make your process shorter and easier, I decided to create a short round-up of some of the best toaster oven brands out there today.
Hamilton Beach

Founded in 1910 by an inventor named Frederick J. Osius, Hamilton beach is a brand specializing in small kitchen appliances. Some of the products they sell include waffle irons, steamers, slow cookers, rice cookers, popcorn makers, pizza makers, pie irons, ovens, mixers, juicers, and toaster ovens.
But what sets apart Hamilton Beach from other brands is their ability to combine retro designs with futuristic features and settings in all their appliances. So if you're scouring the internet for the best retro toaster ovens, Hamilton beach is the brand you should turn to.
Cuisinart

Cuisinart isn't as old as most brands we'll look at in this post, but what they have achieved in the few decades they have been in the kitchen appliances area is nothing short of amazing. Since its founding in 1971, the company decided to be a solution-oriented brand, and it has done just that.
They understand that your toaster oven will spend most of its life idle on your kitchen counter. That's why they have invested hugely on aesthetics. You'll rarely come across a list on the best aesthetic toaster or toaster oven and not find a product from Cuisinart in the reviews.
KitchenAid

KitchenAid is undeniably one of the best-known kitchen appliance brands in the world. The company was founded in 1919 by the Hobart Corporation, the same manufacturer responsible for developing the first stand mixer.
As you'll see after reviewing a significant number of its products, the company is mostly focused on creating the best spacious toaster ovens. The only downside is that most of their inventions have huge base, but if you have sufficient space you're willing to sacrifice for a stroke of genius from this brand, then you're in luck.
Breville

Founded in 1932 in Sydney, Australia, Breville grew to become an iconic worldwide brand that revolutionized people's kitchens with brilliant innovations and thoughtful designs. They currently deliver their products to more than 70 nations and I'm confident your nation is one of them.
Breville has also become synonymous with delivering innovations and updates based on the client insights and are dedicated to make sure each of their new product will improve your flexibility in the kitchen space. So, if you're looking for the best reliable toaster ovens, Breville is the brand you're looking for.
Russell Hobbs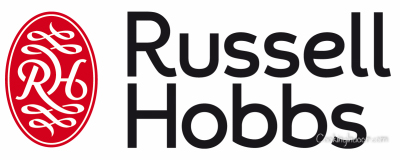 Founded in 1952 by Peter Hobbs and William Russell, Russell Hobbs has one of the highest industry "firsts" and has also garnered a reputation for combining style and innovation in all their inventions. Some of their firsts include introducing the world's first all-plastic cattle and coffee percolator.
If you love their toaster ovens, then I'm confident you'll be pleased to know that their product range also includes bread makers, electric kettles, coffee makers, food processors, juicers, microwaves, smoothie makers, regular toasters, and more.
Conclusion
With the kitchen appliances' industry trending toward energy efficiency and technological innovation, you can expect to see all the brands integrating their toaster oven lines with smart settings and features.
Better yet, as they keep doing that, we'll keep updating this post to make sure you're always updated.