If you're in America, then I'm confident you remember the well-publicized reaction to "fancy, expensive toasties a couple of years ago. That event spoke volumes about the kind of relationship Americans have with toasted slices.
A toast is the 1st thing most of us learn to prepare when we are young. It's also the last resort option a self-respecting university student will scrounge up that does not involve eating condiments straight from a jar – and in diners, it's equivalent to manna: the vehicle that will deliver grape jellies, runny egg yolks, and the final remnant of a breakfast' gristle and grease to our mouths.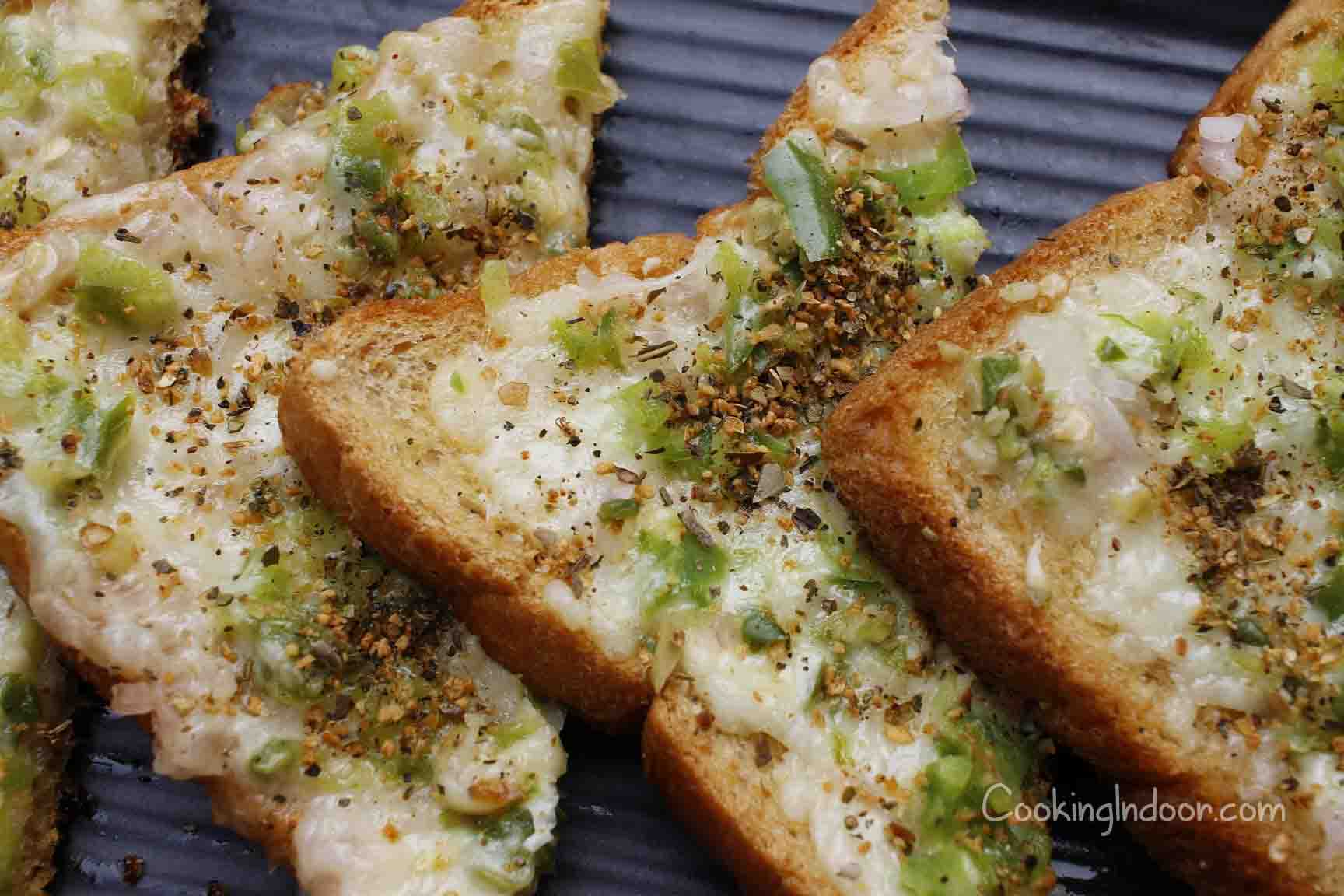 What's more? Every single person I know, including the healthy eaters that usually do not consume any other meal but grass puree and avocado, does go for toasties in a diner that has been made perfectly. This meal is the culinary equalizer between blue and white collars, perfectly understood by the old and young alike, and in our current cultural and political fighting cage climate, it may be the only meal that can ultimately unite us.
With that in mind, I decided to create this guide explaining how to make a simple toast in a toaster oven. In the third section, we'll also look at some creative ideas you can use while preparing your toasties moving forward.
How to make toast in a toaster oven
Place the slices of bread on your toaster oven's rack
This guide assumes that you've already acquired loaves of bread and your toaster oven has been sufficiently preheated. If you're using the best convection toaster oven, however, then chances are it doesn't need to preheat and will start cooking your meals right away.
With that in mind, note that preparing evenly toasted bread slices will result in a better experience if done in a convection toaster oven compared to if it were done in a regular oven. The convection setting blows hot air around inside the toaster oven to ensure even and fast cooking times, which will come in handy if you tend to leave your house with an empty stomach every morning because preparing breakfast takes a lot of time. My convection toaster oven delivers perfectly and evenly toasted slices in less than 2 minutes.
Anyway, regardless of the appliance on your kitchen counter, place your bread slices on a baking pan or sheet – but if these aren't an option, you can place the slices directly on the toaster oven's rack. Next, adjust the oven rack and place it on the highest possible level close to the top heating elements. Delivering the crunchiest toasties requires the use of a high-level heat setting for a short amount of time: so, couple this move with activating the broil setting instead of the toast setting. The broil function will use less energy, since it only activates the top heating elements closer to your slices.
Switch on the toaster oven, set the time you think it will take, and adjust the temperature
I understand this step can be stressful for individuals who have never prepared toasties using a toaster oven before. That's why I usually point beginners to the best high-end toaster ovens. When you pick a cook setting on these appliances, the toaster oven will automatically adjust the timer and temperature for you to deliver the best results.
Anyway, if the toaster oven you're using doesn't have that feature, simply put them in for the same time it would have taken in your best four-slice toaster to toast the slices, and observe the cooking progress through your toaster oven's glass door.
If the timer runs out and the slices haven't been toasted to your liking, you can simply put them back into the appliance and toast them for 30 more seconds. On the other hand, if you notice through the glass door that the slices have been sufficiently toasted, but the timer is not yet done, feel free to switch off the appliance and retrieve the slices. Do this daily until you're in tune with the appliance and know the time required to deliver the best results.
Here is another fun fact. If you are using the best reliable toaster oven, then it has been equipped with an auto shut off feature. This implies that you can set the time, adjust the temperature, and move on to work on something else, such as making coffee or dressing up and getting ready for work. When the timer runs out, the appliance will automatically shut off and let out a beep sound to notify you. And if you happen not to hear it, don't worry either. The hot air trapped inside the appliance will keep the slices warm until you're ready to retrieve them.
Flip the bread halfway through
If you've been following this guide to this point, then it implies that only the top side of your bread slices are getting the heat and the side facing down remain soft. So, to equally toast the bottom side, open your toaster oven's glass door and flip the bread over when the timer hits exactly half.
Waiting too long will mean that one side of your toasties will be more toasted than the others.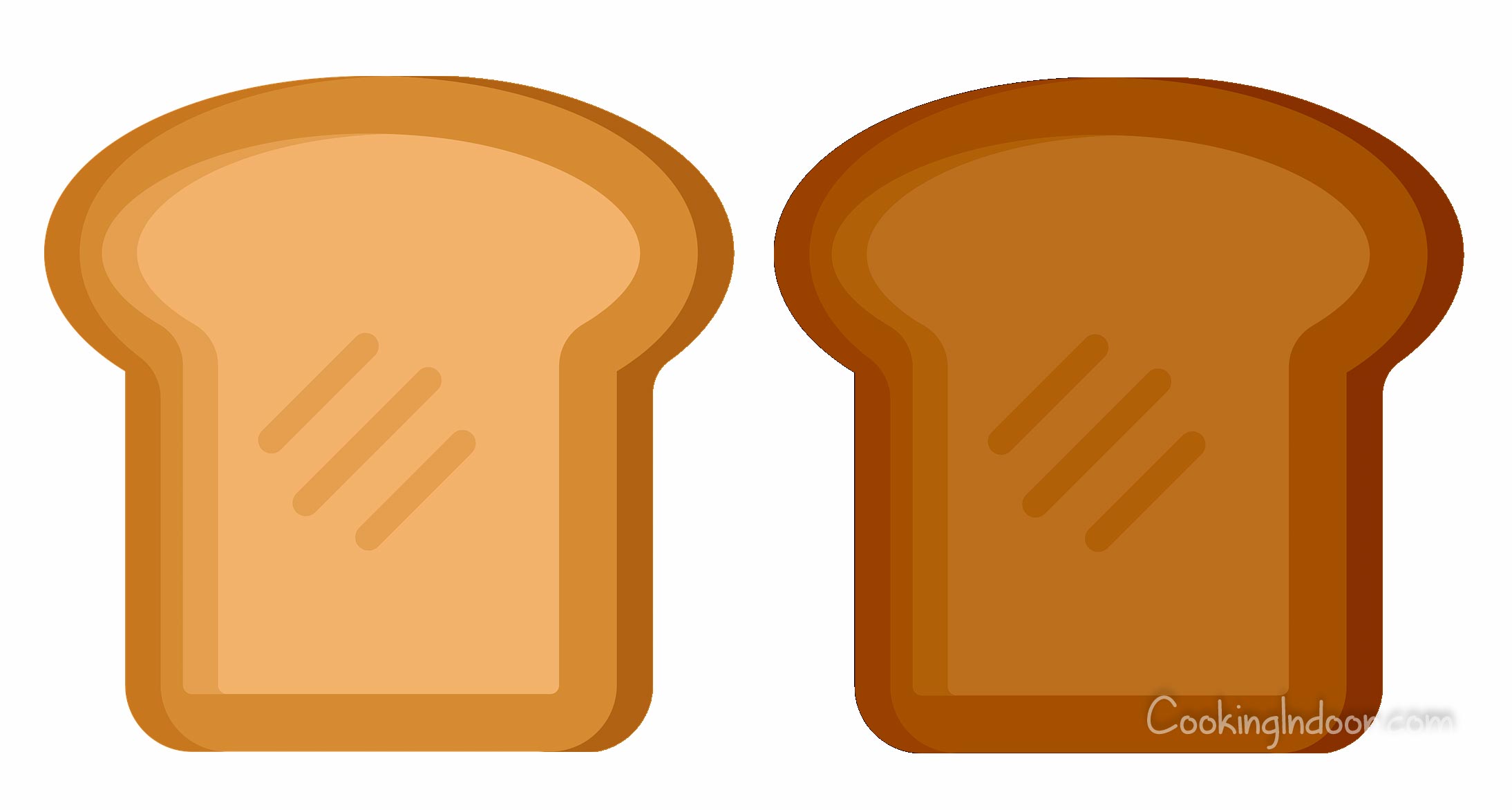 That said, ensure you do the flipping using heat resistant tongs. These will ensure you do not come into contact with the wire rack or baking pan that will get excessively hot during operations. This brings another important point to mind. If you're a clumsy individual or have children in your household, you need to ensure the toaster oven you're using remains cool to the touch during operation. If you don't know what that means, it implies that the toaster's exterior surface should be totally cool regardless of how long the toaster oven stays in operation. This way, if anyone comes into contact with the unit, they will not sustain any serious injuries.
Take out the toasties from the oven
Remember, placing your toasties close to the heating elements can burn them if you set the timer too high. So as soon as you notice that it looks nicely crisped and browned through the glass door, take it out and enjoy your breakfast.
Creative ways to make toasts
As I promised at the beginning of the posts, I included a short guide detailing several ways you can make toasting more exciting.
1. Try using cauliflower melts
I have been getting creative lately, and one of the ways I've learned how to make toast is to use a wide array of topping recipes. In this case, if you are craving something cheesy, then I recommend you try out cauliflower melts that will offer a hint of sweetness from the raisins.
2. Peanut butter banana toast with honey and granola
This everyday grab and go toast option is crunchy, creamy, and most important, fulfilling. Try it out and let me know what you think.
3. Roasted blueberry ricotta crostini
This needs no explanation. What is a better way to enjoy your fresh blueberries than with honey and creamy ricotta? The two ingredients will add just the perfect amount of sweetness. Feel free to experiment until you come up with a recipe that works for you.
4. Caprese toasts
In this option, I recommend that you combine every element found in a Caprese salad and place it on top of your toasties for a melty, lunchtime meal.
5. Nutella and banana dessert bruschetta
Bananas, salty peanuts, and creamy Nutella make the perfect toasted bread slices. I'm confident you can already envision the result in your head.
6. Truffle, ricotta, and fig honey bruschetta
A freshly sliced fig on top ricotta cheese, garnished and drizzled with pistachios will offer a slightly sweeter take on open-faced sandwiches.
7. Hot Miso Crab
Will you be entertaining a crowd? If yes, then this recipe for hot miso crab mix will work perfectly as an hors d'oeuvre if served on top of your toasted slices. Just remember to serve hot.
8. Edamame Basil Spread
The last trick is another recipe I totally adore. This versatile and healthy edamame basil spread, topped with any combination of edible flowers, endive, or sesame seeds will leave anyone that tests it in awe.